Our products are all handmade on Stewart Island/Rakiura from organic, homegrown and locally sourced ingredients. We take pride in how we make our products and the ingredients we use, we want to ensure they are beneficial and healing for your body and soul.
Angela, the owner operator of the guided walk and kiwi spotting business, Beaks & Feathers, enjoys drawing inspiration from her idyllic island home, creating unique, natural products for you to enjoy.
New Zealand Made
on Stewart Island
100% Organic &
Natural Ingredients
All Products
Crafted by Hand
Natural Products
that Work!
Rakiura Products
Rakiura Spa Range
The Rakiura Spa Range was designed with the idea to create a natural and organic skin care range which is high in detoxifying and hydrating properties – showcasing NZ seaweed.
From the beautiful waters of NZ the Macrocystis pyrifera seaweed has many outstanding properties. Rich in protein, vitamins and antioxidants with moisture-retaining properties, a purifying influence that helps draw out impurities. And the amino acids improve elasticity.
Along with essential oils specifically chosen for this range Mamaku (Black Fern) that promotes healthy cell renewal and Tiare (Tahitian Gardenia) great for regenerating, softening and hydrating the skin.
Rakiura Balms
Rakiura balms embrace the use of pure and fresh ingredients, that are sourced in NZ and grown locally on our land. This allows us availability of the freshest ingredients, all while ensuring the purist quality.
Our herb ingredients, grown in the tranquillity of our own garden, are picked as we need them, or harvested on the day they are at their very best. We use only the seaweed washed ashore in the eastery wind as nourishent for the plants.
Angela who founded Rakiura Balms in 2015 believes it essential to offer people the option and benefits of using wholly natural products – free of synthetics and chemical nasties. Rakiura Balms are natural skin healing products chocka block with all the goodness which comes compliments of mother nature.
Focus on sustainability
We focus on the sustainability of our products throughout the production processes.
Rakiura Balms and Rakiura Spa Range are good for the planet as well as good for the skin!
Our packaging has been revamped from recyclable plastic to recyclable non-frosted glass. Although frosting looks cool, its not cool for the environment. Non-frosting requires less processing and precious energy resources.
You can return your empty pottles!
Returned empties will be cleaned, sterilised, and reused as testers and samples. They will not be used for new products to be sold. Any bottles and jars that cannot be used will be recycled on the customer's behalf.
We are also box free (other than our gift boxes). Boxes may look good and fancy but again……not so good for mother earth. By going box free not only will it reduce your personal waste but also keep more trees standing on this earth to do what trees do best.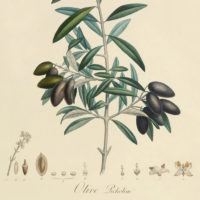 Rakiura Special Ingredients
All our balms are made from plants organically grown on Rakiura/Stewart Island. Our spa range contains organic and natural ingredients. Kawakawa, calendula, arnica, horopito, hemp, comfrey, New Zealand seaweed, Manaku and Tiare were all specifically researched and selected for their healing properties which work alongside each other, and with your skin's natural function to nourish, repair and protect your skin, without the use of harsh, damaging chemicals.