New Zealand Made
on Stewart Island
100% Organic &
Natural Ingredients
All Products
Crafted by Hand
Natural Products
that Work!
Great Gifts
We have collated three gift packs that will make perfect presents for summer and of course, Christmas.
Natural products that work
Looking for an all natural repellent that not only works but also smells good?
Do you want something that is natural and gentle for your baby, that can help with cradle cap and rashes?
Want something that actually works for eczema, psoriasis or dermatitis?
What about an anti-fungal balm that is truly loaded with potent anti-fungal properties?
Our products are designed to give you more while still using the best natural and organic ingredients that actually work. Here are just four of our range that we know you'll love!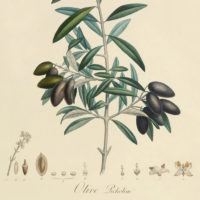 Our Special Ingredients
All our balms are made from plants organically grown on Rakiura/Stewart Island. Our spa range contains organic and natural ingredients. Kawakawa, calendula, arnica, horopito, hemp, comfrey, New Zealand seaweed, Manaku and Tiare were all specifically researched and selected for their healing properties which work alongside each other, and with your skin's natural function to nourish, repair and protect your skin, without the use of harsh, damaging chemicals.
Our Blog
11/30/2023
Arnica, scientifically known as Arnica montana, is a flowering plant that has been used for centuries for its medicinal properties. Arnica is great for soothing sore muscles, sprains, strains, bruising…
11/2/2023
Fractionated coconut oil is a type of coconut oil that has undergone a process called fractionation. During this process, the long-chain fatty acids in coconut oil are removed, leaving behind…